Extremely soft & action-packed ring games
User-friendly interface
Fun throwables
USDT only
Smaller player field
Should You Go Mobile With COP?
City of Poker (COP) is an Asian poker mobile app which has some great action in NLHE and PLO ring games, a centralized cashier, deposits and withdrawals in USDT, and is open to a wide range of locations worldwide. Let's take a further look into the app with our City of Poker Review.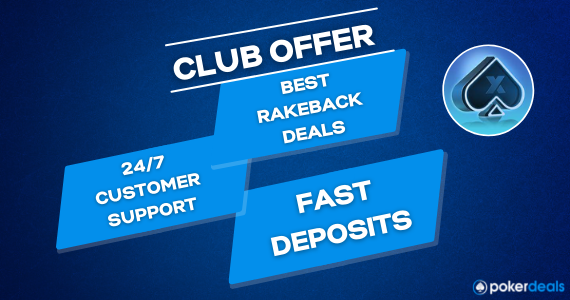 The City of Poker (COP) app also offers some MTT action, and since the user base is really quite recreational in nature, this is a great place to pick up chips as a regular. The games are also mostly straddle + ante, meaning there are huge pots built at all stakes.
City of Poker (COP) uses a centralized cashier, unlike many other rival poker apps which operate on a club-based model with private games running. On this app, you can deposit and withdraw using USDT, a stablecoin cryptocurrency. 
We will always bring you the best support and deals available here at PokerDeals. Contact us today to get started, and you could be playing at City of Poker (COP) in minutes. 
What games are available on City of Poker (COP)?
City of Poker (COP) ring game action is NLHE and PLO, and they also feature some MTTs. The main focus is on ring games, however. Here's how it plays out: 
No Limit Hold'em ring games, straddle + ante

Pot Limit Omaha ring games, straddle + ante

Stakes extend from micros up to nosebleeds, 5/10+ runs regularly

Most common table format for NL is 8-max 

Table format for PLO is 6-max

Heads-up ring games also run
What promotions are available at City of Poker (COP)?
At PokerDeals we always keep our eyes out for any incentives, promotions or deals available for this and every other poker app and site, so please just ask us and get in touch to find the best way to play online today. You can also find us on any of our social media platforms including Facebook, Twitter and Instagram.
Can I see my opponents' statistics on City of Poker (COP)?
City of Poker (COP) does provide some limited player data so that you can see how often an opponent has come into the pot, for example. This can be very useful in gauging the strength of a table when you first sit down to play. 
Are HUDs permitted on City of Poker (COP)?
Neither HUD use nor the use of any other third-party software whilst playing on COP is permitted by this app. 
How can I find out more about City of Poker (COP)?
At PokerDeals we live to serve, and we are online to help you get started or to get more support in learning about COP. Just drop us a line today.
How do I get access to the best City of Poker (COP) clubs and to the best ring game action on City of Poker (COP)?
The action is really quite good on City of Poker, with lots of loose-aggressive play from recreational players. You won't find it tough to get into good games on this site, and since everything is run using a centralized cashier, there is only one lobby of games available and it is easy to find the stakes you prefer to sit. 
You'll just have to decide if you prefer to play No Limit Hold'em, or Pot-Limit Omaha. Those are the main games on offer here.
How is the user interface of City of Poker (COP)'s mobile app?
The City of Poker (COP) app is actually pretty stable and free from any obvious bugginess, and it has the added benefit of being pretty easy to navigate as well. Everything is laid out in one central lobby, and table action is clear, with a fairly long timebank for decisions compared to some other mobile apps for poker. 
The usual customizations are also available, such as a four-colour deck, and most players will have a fine time playing on this app.You can also customise the table appearance, and use throwables in-game to berate or amuse your opponents. 
As with many other poker apps, it is most comfortable to limit yourself to one table at a time, though it is possible to play multiple tables. 
Can I play on City of Poker (COP) via PC or Mac?
You can fire up City of Poker on a PC, if you're able to install and set up an emulator. However, most participants simply play, as the designers intended, from a mobile phone.
How large is City of Poker (COP) and how fast has it grown?
City of Poker (COP) launched in 2019 and has remained a smaller app for playing online compared with some poker app competitors such as PPPoker. However it is a good place to sit in terms of the softness of play, and user-friendly enough to be approachable for all players. 
How can I find out more about City of Poker (COP)?
We are rolling out the red carpet and opening the doors of City of Poker for you as we speak. Simply drop us a line and you'll be getting dealt into the next game any minute. Check out City of Poker (COP) today!