Many of us think of poker as a game for the average Joe, but occasionally a celebrity will descend from their ivory tower to join us degenerates at the poker table. While some do it just for the chance to get their picture in another gossip magazine, others are fully invested in the world of poker and play for the love of the game.
In this article, Biggest Celebrity Poker Players
Jennifer Tilly
Academy award-winning actor, WSOP bracelet winner - is there anything Jennifer Tilly can't do? After learning poker from her father at a young age, Jennifer has always been interested in the world of poker - an interest that developed further when she began dating professional poker player Phil Laak.
However, Jennifer is a poker player in her own right, having won the WSOP Ladies event back in 2005 for over $150,000 and the WPT Ladies Invitational Tournament the same year. Tilly has appeared on multiple high-stakes poker television shows, including The Big Game, Poker After Dark, and High Stakes Poker.
If there's a celebrity who loves poker more than Jennifer Tilly, we're yet to find them!
Tobey Maguire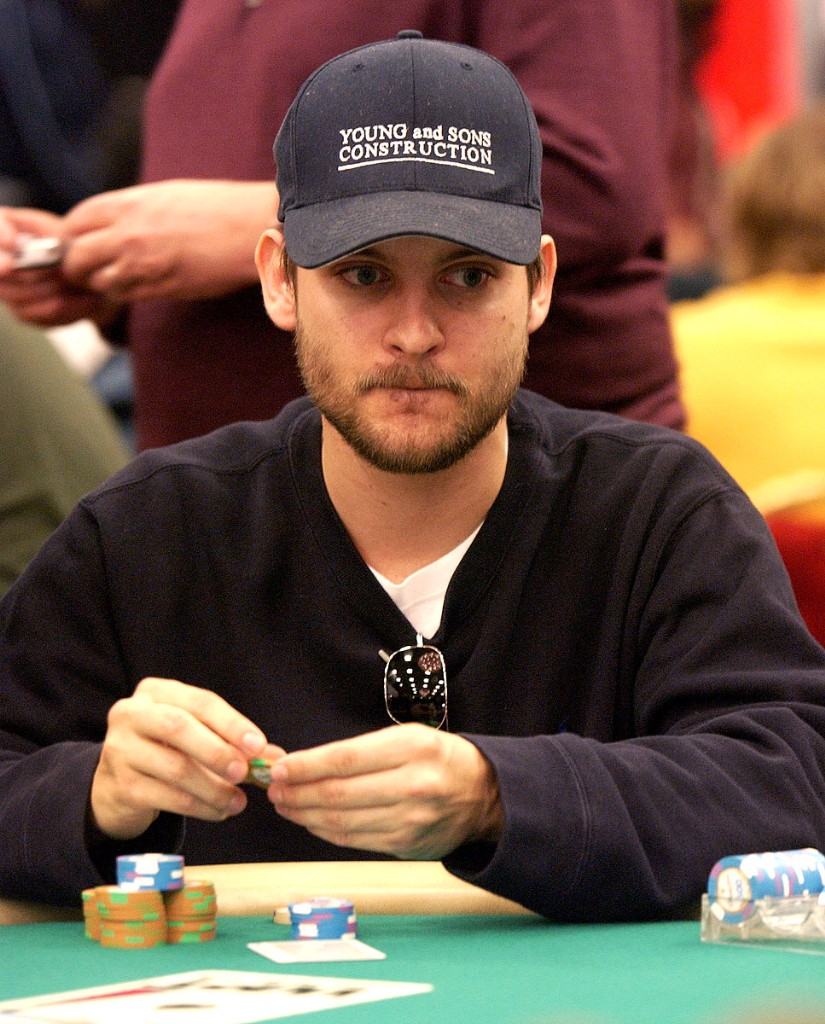 Perhaps most famous for his portrayal of the Marvel superhero Spiderman, Tobey Maguire is famous in poker circles for allegedly being the mysterious "Player X" - an anonymous high roller celebrity player who regularly appeared in Molly Bloom's underground cash games. While this has never been officially confirmed, people with intimate knowledge of the game have dropped hints that Maguire is the man behind the secretive name.
However, Maguire doesn't limit his poker appearances to underground cash games under mysterious pseudonyms, he has also made regular appearances at the World Series of Poker. Tobey has cashed in three WSOP events and one WPT, with his biggest cash coming when he won the $2080 Phil Hellmuth Invitational Event for $95,480.
Ben Affleck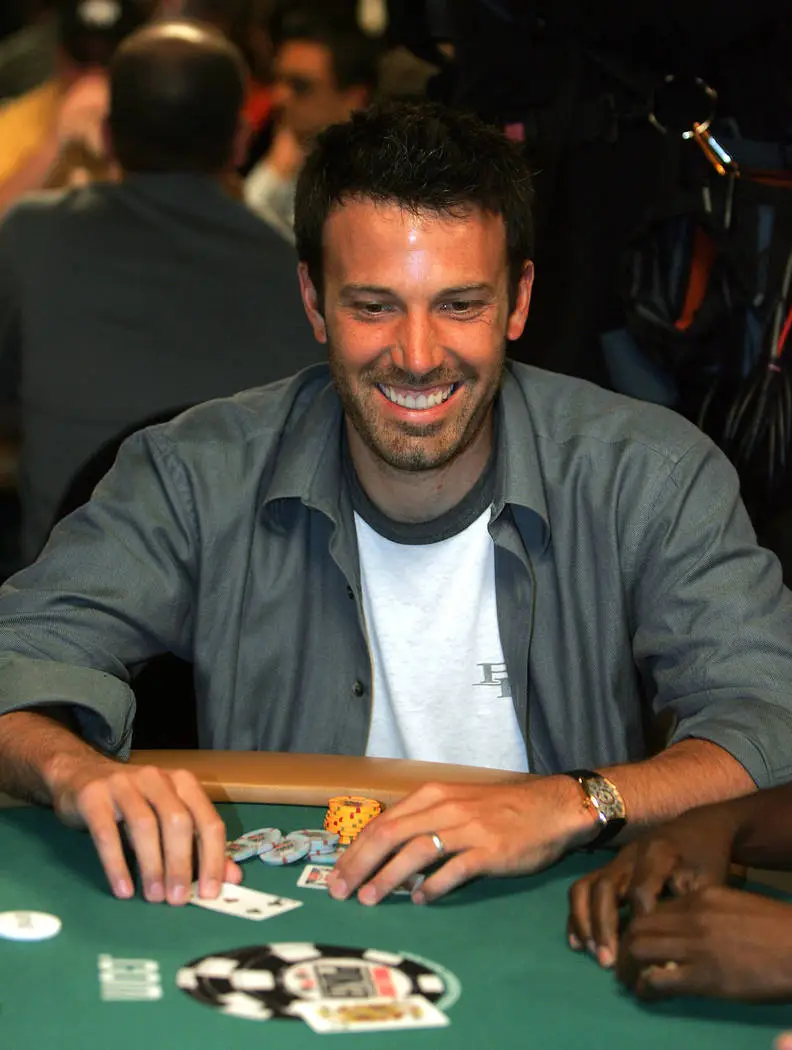 There seems to be something about being an A-List celebrity with a starring role in a superhero franchise that makes you enjoy playing poker! Ben Affleck, star of Batman amongst other films, is a big fan of poker and regularly played during the early 2000s. With poker lessons from Annie Duke and Amir Vahedi, Affleck managed to win the 2004 California State Poker Championship for over $350,000!
Affleck also managed to qualify for the World Poker Tour Final Tournament that same year but failed to cash in the event. It's rumoured that Ben was another one of the participants in the high-stakes cash games run by Molly Bloom, along with fellow movie star Tobey Maguire.
Neymar Jr
The Brazilian football legend is one of the biggest stars in the world, but did you know that in his downtime he enjoyed battling it out on the felt? The former Pokerstars Team Pro member has made regular appearances in some of the biggest tournament series in the world.
While his early poker career wasn't too successful - playing in multiple EPT and WSOP events without cashing, it seems as though Neymar has upped his game in the past year. In 2022 he cashed in an EPT event for the first time - recording two cashes at EPT Monte Carlo, and followed that up with his first WSOP cash, just a few days after hosting the Neymar Jr and Friends Invitational event in Las Vegas.
Norm MacDonald
The late, great Norm MacDonald was no stranger to the poker world, having taken over the commentary duties for Season 6 of High Stakes Poker. However, Norm was an avid poker player even before taking up the commentator's microphone, having cashed in his first tournament back in 2003.
He cashed in three WSOP events during his poker career, including a 20th-place finish in the $3,000 No Limit Hold'em event. Norm was also featured on poker television programmes such as Poker After Dark and Celebrity Poker Showdown, and was a fantastic personality at the tables.
Aaron Paul
Best known for his role as Jesse Pinkman on Breaking Bad, Aaron Paul is another in a long line of A-List celebrities who love the game of poker. In 2016 he faced off against Portuguese football star Cristiano Ronaldo in a charity heads-up duel, but despite coaching from professional poker player Fatima De Melo, he ended up losing the match.
Paul has travelled to a number of different tournament stops during his time as a PokerStars ambassador, including trips to the Bahamas and the World Series of Poker. Despite playing in multiple events, Paul has yet to record a Hendon Mob cash.
Jason Alexander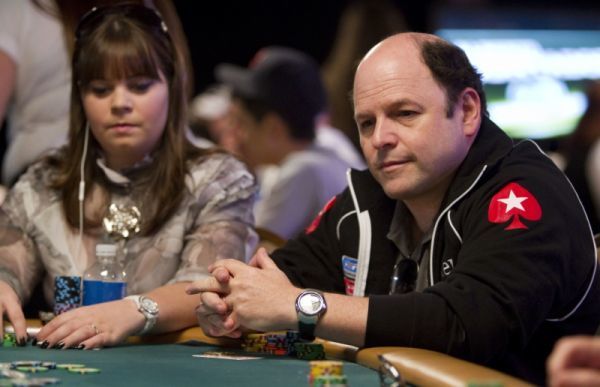 Star of the hit TV show Seinfeld, Jason Alexander was one of many celebrities who hopped on the poker bandwagon back in the mid-late 2000s. Jason appeared in a number of poker television shows during this time, including Celebrity Poker Showdown Season 5, where he won his first table, and Poker After Dark.
Jason has one WSOP cash to his name, finishing 10th in the $5000 Ante Up For Africa Charity Event in 2007. While he's played the Main Event on multiple occasions, he's yet to cash in the tournament - his best result coming in 2009 when he finished in the top 30% of players.
Rafael Nadal
Arguably one of the greatest tennis players of all time, Rafael Nadal may be king of the clay courts, but did you know that he was also an avid poker player? In 2012 he signed a deal to become a PokerStars ambassador and featured in a number of poker events during his time with the company.
In December 2013, Nadal won a 6-handed €100,000 EPT Charity Challenge event, where he beat the likes of Daniel Negreanu, Brazilian Ronaldo, and Andriy Shevchenko. He even beat professional poker player Fatima De Melo heads-up to win the event!
Michael Phelps
America's most successful Olympian has had a long relationship with poker, having been introduced to the game by his roommate - professional poker player Jeff Gross. Since becoming a global superstar, Phelps has appeared in a number of poker tournaments around the world, and according to his former roommate, is "easily one of the best celebrity poker players around."
While Phelps is yet to cash in a major tournament, he has a number of cashes to his name, including a 1st place finish in the $150 No Limit Hold'em Bounty event at the Orleans Hotel & Casino in Las Vegas. If Phelps continues putting the hours in, we're sure he'll get his first WSOP cash in the near future.
Matt Damon
Rounding off our list is the star of arguably the greatest poker film of all time - Rounders. It should come as no surprise that he developed an affinity for the game, and decided to take a shot in the 1998 World Series of Poker, just like Mike McDermott did!
While his trip to the World Series was unsuccessful, Matt played in a number of tournaments during his career and is rumoured to be one of the famous faces frequenting Molly's Game, along with his good friend Ben Affleck.
Summary
These are just some of the best-known examples of celebrities enjoying our favourite game; there are hundreds of other famous faces that enjoy battling it out on the felt, so keep an eye out next time you sit down to play - you never know who will be sitting across from you!