That's right, the WSOP is back baby! It's every poker player's favourite time of year as tens of thousands of players make the annual pilgrimage to the fabulous Las Vegas Nevada. Even if you can't make it out to Vegas, there's still plenty to enjoy from home, with daily streams showcasing final tables where players are battling it out for hundreds of thousands of dollars.
A lot has happened in the first week of the WSOP, and we're here to keep you up to date with all the latest goings on, so here are our top five highlights from the start of the 2023 WSOP.
Chad Eveslage Crowned King Of Dealer's Choice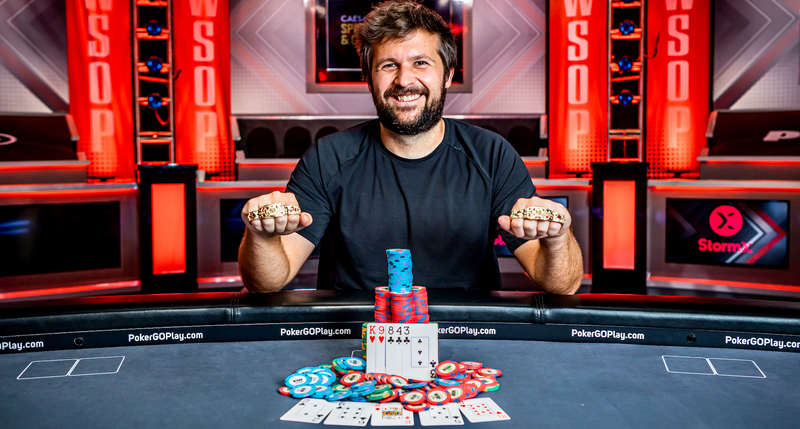 It's only been a week, and yet Chad Eveslage has already bagged two gold bracelets! His first came after he dominated the $1500 Dealer's Choice event. While he had the shortest stack ten-handed, he made a roaring comeback and went on to crush the final table, quickly disposing of second-place finisher Andrew Kelsall heads-up. Chad took home $131,879 for his efforts and quickly jumped into another event.
He wouldn't have to wait long to claim his second bracelet of the summer, in fact, it would only take him a couple of days! After bagging the $1500 Dealer's Choice bracelet, he won the $10K Dealer's Choice event, and in doing so, became the first person at the year's WSOP to win two bracelets. Chad defeated long-time poker pro Dutch Boyd heads-up in a hand of Big-O, but it was his Badeucy prowess that got the whole table talking, with many positing that he is, in fact, the world's best Badeucy player.
While unfortunately for Chad, there is no Badeucy tournament, there are plenty of other events that he should excel in. Could we see Chad take down the $50K PPC to complete a Triple Crown of mixed game events? Only time will tell.
Nick Schulman Scores His 4th WSOP Bracelet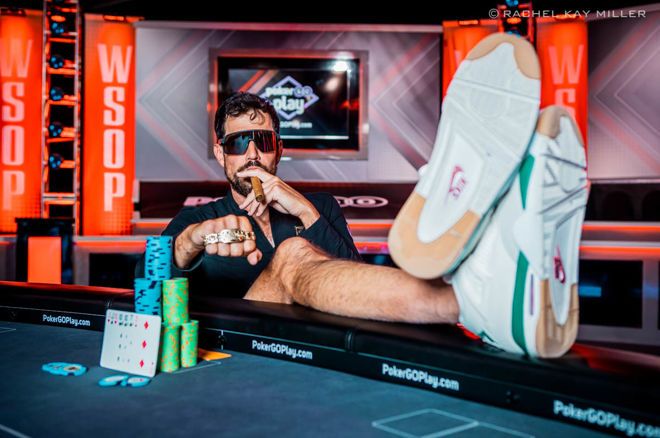 Many poker players know Nick Schulman as the smooth, calming voice behind the microphone, but on the poker table, he's an absolute animal. A regular in the high-stakes tournament scene, Nick is proficient in a number of mixed games, having bumped elbows with the best of the best in Bobby's Room. He already had 3 WSOP bracelets to his name at the start of the series, and as he entered the $1500 Seven Card Stud event, he looked to add a fourth.
He picked his way through the field to the final table where he faced some tough opponents, including Shaun Deeb, John Monnette, and DJ Buckley. However, he expertly navigated the potential pitfalls, cigar in hand, to reach heads-up, where he faced off against Andrew Hasdal. Schulman went into the battle with the chip lead and seemed to dominate the heads-up match, but Hasdal just wouldn't leave the table, doubling up multiple times. Schulman eventually put Hasdal away with a full house to claim his fourth bracelet and just over $110,000.
Doug Polk Loses Final Of $25K Heads-Up To Chanracy Khun
After the recent drama on and off the felt, it seemed like the whole poker world was watching as Doug Polk entered the $25K Heads-Up event. While he's no stranger to heads-up play, this is Doug's first cash in the $25K Heads-Up event, defeating Shunta Someya, Thomas Eychenne, Reiji Kono, Roberto Perez, and Chris Brewer to reach the final. Doug almost didn't make it to the final, running his QQ into Chris Brewer's KK, until a miracle Q on the river doubled Doug up and crippled Chris' stack.
This is also Chanracy's first cash in the $25K Heads-Up event, defeating Marko Grujic, Alexandre Vuilleumier, Gabor Szabo, Landon Tice, and Sean Winter to get to the final. At the start of the match, it was Doug who took an early lead, winning multiple pots in a row against Chanracy. However, that lead wouldn't last long, as Doug pulled off an all-in bluff that Chanracy managed to sniff out to double up and take the lead.
From there, Chanracy stamped his authority on the match, eventually whittling Doug's stack down to less than 10bb. Knowing that his opponent would have to make a move to stay in the game, Chanracy limped the button with KTs, hoping Doug would shove a marginal hand. That's exactly what happened, as Doug shoved Kh8d and Chanracy snapped him off. The KT held up after five cards, giving Chanracy the bracelet and a cool $507,020
Doug Polk Goes CRAZY at 2023 World Series of Poker!
Tyler Brown's Sick Hero Call To Win A Milly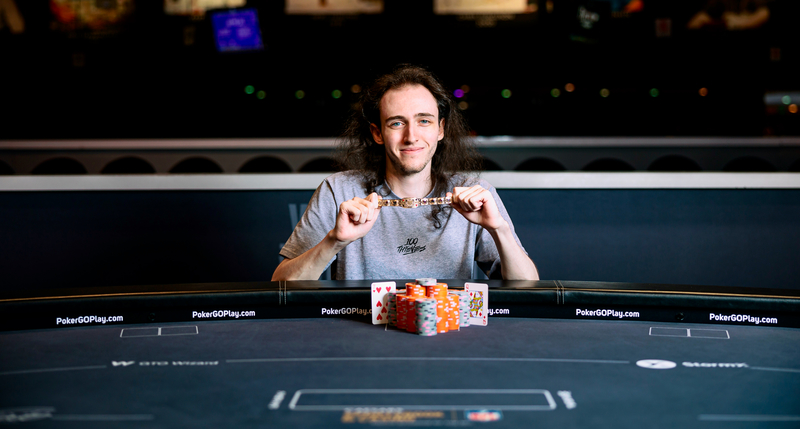 It's the stuff of every poker player's dream. You're in a tough spot heads up at the final table of a WSOP event, you make a hero call that crushes the soul of your opponent, and you take down a WSOP bracelet and a huge payday. Well, that's exactly what happened to Tyler Brown in the Mystery Millions event!
After three gruelling days of play, Tyler Brown found his way through over 18,000 players to play heads-up against Guang Chen. With a nearly half-a-million-dollar pay jump on the line, neither player wanted to make a mistake that could cost them such a substantial amount of money. The chip stacks were just about level going into this insane hand.
Tyler raised Ac5s from the button to 29,000,000, and Guang called from the big blind with Kc9h. The flop came 3h3s2d, Tyler c-bet for 19,000,000, Guang check-raised to 72,000,000, and Tyler called with his gutshot. The turn came the Qs, and Guang shoved for around 227,000,000 effective. Astonishingly, Tyler only took around 90 seconds to make what was surely the biggest call of his life! The Qh came on the river, and Tyler took a commanding chip lead. One hand later, Tyler would eliminate Guang from the tournament to take home a cool million dollars plus that shiny gold WSOP bracelet.
Poker Player Faces Insane Decision with $1,000,000 on the Line!
Ronnie Day Wins $200K In Tournament Of Champions Freeroll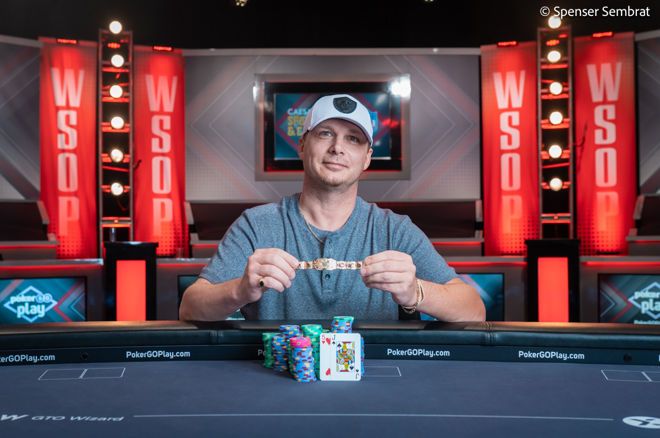 Last year saw the return of the WSOP Tournament of Champions, where the previous year's winners of a WSOP bracelet or circuit ring were invited to play in a $1,000,000 free roll. The tournament was such as success, that they decided to bring it back for 2023. There were some huge names in the field, including Scott Seiver, Dan Smith, Daniel Zack, and many others all vying to claim their share of the $1,000,000 prize pool.
However, it was Ronnie Day, the man who won the $400 No Limit Hold'em Monster Stack circuit event in Southern Indiana that took home the $200,000 top prize and the coveted Tournament of Champions bracelet. He had said prior to the event that he thought it would be good practice for the Main Event, so hopefully this is a positive omen for him!
Summary
With another week of the WSOP already underway, we're sure there'll be a lot more fascinating poker stories that will keep you on the edge of your seat. Who knows, maybe you'll be featured in our next WSOP highlights?
Photo credits:  WSOP / Rachel Kay Miller / Spenser Sembrat / Danny Maxwell