Top Ten Rags to Riches: Tales of Glory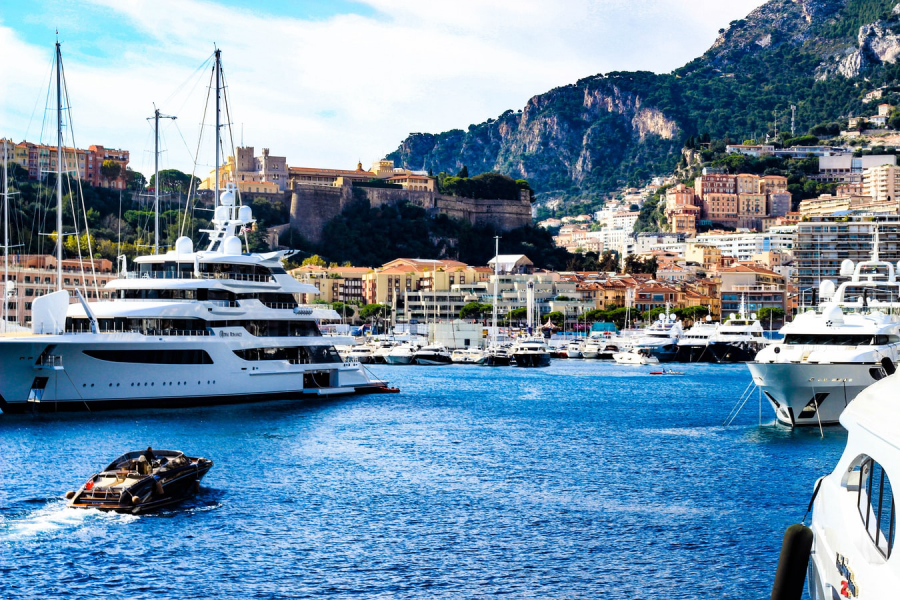 #10 Lukas 'RobinPoker' Robinson
Lukas Robinson gained his inclusion in this list very recently, when he broke a Twitch streaming record as part of his quest to go from busto to robusto, going full-time poker with the bold move of quitting his job as a local fish and chip shop in Liverpool. Robinson streamed 1,000 hours of live poker play over 100 days, and posted $23,850 profit with zero days off from playing. 
Whilst we wouldn't recommend this as an ongoing lifestyle, we applaud Robinson for his commitment and achievement. His success on the felt and determination on stream surely make for a potent combination to lead him on to further poker glory, and we look forward to keeping track of his progress. What a stellar start!
Robinson has since been made a Pokerstars Team Pro as well as an ambassador for Run It Once.
#9 John Cynn
When he started playing poker back in 2010, John Cynn was a university undergrad and a self-confessed fish at the poker tables. He continued working on his game, however, starting to play live in 2012. 
His breakout and life-altering win came in 2018, when technically still homeless as a globe-trotting live poker pro, Cynn went on to ship the most sought-after win of them all, the World Series of Poker (WSOP) Main Event which he took down after an epic seven days of play for a disgustingly huge $8.8 million in prize money. 
As a US citizen, the US taxman gets a nice chunk of Cynn's winnings, but after tax he walked away with a $4.9 million dollar win, still nothing to sniff at!
#8 John Hesp
John Hesp has been about as good for the game as a player can possibly be, proving that anyone with a bit of heart can truly find poker stardom. Hesp was a 64-year-old caravan salesman from Yorkshire who liked to play weekly £10 home games with his friends the year he struck gold at poker. When Hesp made it to Vegas to compete in the WSOP Main Event, he was hoping for a top 1,000 finish. He ended up going deep, and taking 4th place for $2.6 million dollars in the 2017 WSOP Main.
Most intriguing, Hesp has since returned to his caravan sales, and playing in his weekly £10 games, with £200 being his biggest score since. He continues to work four days a week and take short breaks in his static caravan in the Yorkshire Dales.
#7 Dave 'Devilfish' Ulliot
Dave Ulliot, may he rest in peace, passed away back in 2105 and was a true legend of the live felt in the UK, and certainly a larger-than-life character. The Devilfish, as he was better known, was reputed to be at his most fearsome at the tables when he was "going broke", playing his heart out to regain a bankroll and power on with his poker career.
Ulliot's past prior to poker was somewhat shady, he actually served time in prison for planning a bank robbery. Once he found poker he reformed his ways, and lived a life free from crime, but still full of high drama, accumulating over $6 million in tournament winnings over the course of his career. 
The Devilfish was also said to have played some pretty rough home games prior to going pro, claiming he had to carry a weapon just to feel he had a chance to get out with his cash, famously quipping "the problem for me wasn't winning the money, it was getting out with it."
#6 Scotty Nguyen
Scotty, one of the most charming and hilarious pros at the live poker table, is simply one of the most memorable old school pros in poker. Still, many who might recognise him and smile at his antics at the tables might not realize that Scotty's is a true rags to riches tale. 
Scotty Nguyen grew up in war-torn Vietnam, surviving the horrors of that awful war to eventually emigrate to the United States. He has spoken of being witness to unbelievable atrocities as a child, seeing friends killed and worse. Attempting to escape Vietnam aged 12, he and his brothers were lost at sea in the Pacific for over 22 days, finally being rescued by a Taiwanese ship when close to death. 
Stuck in refugee camps for over 2 years, Scotty finally made his way to Las Vegas aged 19, where he spent two years cleaning tables at Harrah's casino. He eventually became a poker dealer, and then player, amounting over $1 million in winnings but then losing it all in a complex spiral of gambling, alcohol and drugs issues, once famously losing over $1 million in 4 hours of playing craps.
With just shy of $6 million in lifetime winnings, and the 1998 WSOP Main Event Championship title to his name, Scotty may be chilled and funny at the tables but his life has been plagued with tragedy. The day after his biggest lifetime win of $1 million in the WSOP Main, his brother Dung Nguyen was tragically killed in a car crash. Scotty says he has never worn the bracelet since, in memory of his brother's passing.
#5 Stu Ungar
Stu's poker journey was even more of a tragic tale. A brilliant player who could outshine just about anyone at the felt, Ungar was bedevilled throughout his lifetime by drug addiction. Incredibly smart, and with a photographic memory, Ungar famously once won a $10,000 bet with casino owner Bob Stupak that he couldn't name the missing card once 51 cards had been dealt out from a deck, which he of course promptly did. Stu had won his first Gin Rummy tournament aged just ten. 
Stu Ungar is one of only two people ever to have won the WSOP Main Event three times, the other being its founder, Johnny Moss. He also famously blinded out of the 1990 Main Event to take 9th after running up a huge stack the day before and then overdosing on cocaine that night and ending up in hospital. 
Ungar put it best himself, "There's no-one that ever beat me playing cards, the only one that beat me was myself." 
Despite winning the WSOP Main for the third time in 1997, Stu was to die just over a year later in a rundown motel room with just a few hundred dollars to his name.
#4 Archie 'The Greek' Karas 
The story of The Greek is one of the most legendary in poker, as this old school figure was famed not only for going rags to riches, but back to rags again in what must be the biggest swong in all of poker's history. 
The son of a poor construction worker, Karas used to bet on marble games on his home island of Cephalonia as a child just to buy food. As an adult he moved to the United States and worked his way up from being a waiter at a Los Angeles restaurant to hustling people with his impressive pool skills, before progressing to the poker tables where he simply crushed souls.
The Greek gambled ferociously, playing out of his bankroll and repeatedly busting out only to rebuild. In 1992 he was down to $50, convinced someone to loan him $10,000, drove to Vegas and within 3 weeks had built it into $30,000 at $200/$400 Limit Razz. He then took on a big pool and poker player known only as Mr. X, starting with $5,000 games and winding up playing pool games for up to $40,000 a go, accumulating over $7 million in a matter of weeks. 
Karas took his bankroll to the Big Game at Binion's and built it to over $17 million playing against the best in the world, including Stu Ungar, Doyle Brunson and Chip Reese, for stakes up to $8,000/$16,000 in Mixed Games, particularly Razz. At one point he had every single $5,000 Binion's poker chip in his possession. At peak his run took him all the way up to $40 million dollars.
The crash came in 1995 when Karas lost essentially all his money, including $11 million lost playing craps in just a few hours. He then lost another $17 million playing baccarat. He took a break and returned to Greece with $12 million, but returned some months later and lost it all again. Despite various mini streaks since, Karas has never managed to hold on to his wealth, and he resides in Vegas to this day.
#3 Chris Moneymaker
Chris Moneymaker didn't just propel online poker into the spotlight, he also himself rose to fame very much like a phoenix from the proverbial ashes. Not only was Moneymaker stony broke at the time that he won entry to the World Series of Poker Main Event, but he was on a considerable down stretch as a sports gambler. 
Moneymaker stated in his autobiography that he was down to his last $60 in his PokerStars account when he clicked on a $39 tournament, which he only later even realised was not just any old MTT but a super satellite to the WSOP Main Event. 
When Moneymaker went on to win the ticket and the whole game, in what was back in 2003 the largest poker tournament ever held in a brick-and-mortar casino, beating Sammy Farha to take down the title and the $2,500,000 prize, he and his perfect surname sent poker itself viral and started a tidal wave of poker activity both online and live. 
This was to carry Chris and many another player on their poker journey from rags to riches, and sometimes back again, on a poker wave which you could say we are all still riding to this day.
#2 maratik
The online bink, one of the sweetest feelings in poker. Probably the best online rags to riches tale of all time has to be the journey in 2012 of Russian micro stakes SNG player "maratik", who entered a free player points super satellite worth 40 FPPs (the equivalent of about $0.40 USD in terms of real value), and laddered through an astounding 7 levels of super satellites to turn that $0.40 into a $5,200 ticket to one of the most hotly contested online events of the year, the $5,200 World Championship of Online Poker (WCOOP) Main Event on Pokerstars.
Maratik, a taxi driver by day, fought off a final table full of High Stakes poker crushers including Mike "munchenHB" Telker, Phil "takechip" D'Auteuil and Ryan "TheCart3r" Carter. He went on to 
Take down the event for first place, scoring himself an anxiety-inducingly large amount of money, and making him an instant millionaire as he walked away with $1,000,907.26. We hear he might have quit his day job after that.
#1 Ramon Colillas
The story of Spaniard Ramon Colillas is probably the best underdog to glory tale from the modern era of the live poker felt. He went from being a fitness trainer with a taste for poker, to storming his national poker series to be crowned Player of the Year in the Campeonato de España, which awarded him with a coveted Platinum Pass from Pokerstars for his efforts.
This Pass covered both the prestigious $25,000 buy-in to the 2019 PSPC No Limit Hold'em Players' Championship in the Bahamas, and a $5,000 budget for travel and costs. 
But Colillas wasn't going for that prize. He went on to ship the tournament itself for first place, besting a field of 320 players and taking down an exhilarating $5.1 million in cash and the trophy. 
Oh, he's also since gone on to be invited to represent Pokerstars as an Ambassador. Living a blessed life, Ramon really must have done something right!
Start Your Christmas Off With A Bang in Coin Poker's Big Bang Series
We're coming up to that special time of year; you can feel it in the air, crowds are singing with hearts full of joy, and everyone is giddy with anticipation… What? No, not Christmas; it's the Coin Poker Big Bang Series , of course! The Big Bang Series is back and better than ever, with ₮34,000 in prizes guaranteed and buy-ins for all bankroll levels. Tournament Schedule The tournament series runs from the 5th of December to the 9th , with tournaments running every day at 7pm BST. There are four buy-in levels to choose from; the Baby Series, the Mini Series, the Mid Series, and the Special Series. These buy-ins range from ₮4 up to ₮150, with ₮4000 guaranteed in the biggest tournaments! If you want to hop into one of these great tournaments, check out the full schedule below. Date/Time (BST) Event Game Format Buy-in ₮ Prize GTD ₮ December 5, 7:00 PM Big Bang Baby Series #1 NLHE Rebuy 4 200 December 5, 7:00 PM Big Bang Mini Series #2 NLHE Rebuy 15 600 December 5, 7:00 PM Big Bang Mid Series #3 NLHE Rebuy 75 2000 December 5, 7:00 PM Big Bang Special Series #4 NLHE Rebuy 150 4000 December 6, 7:00 PM Big Bang Baby Series #5 NLHE Rebuy 4 200 December 6, 7:00 PM Big Bang Mini Series #6 NLHE Rebuy 15 600 December 6, 7:00 PM Big Bang Mid Series #7 NLHE Rebuy 75 2000 December 6, 7:00 PM Big Bang Special Series #8 NLHE Rebuy 150 4000 December 7, 7:00 PM Big Bang Baby Series #9 NLHE Rebuy 4 200 December 7, 7:00 PM Big Bang Mini Series #10 NLHE Rebuy 15 600 December 7, 7:00 PM Big Bang Mid Series #11 NLHE Rebuy 75 2000 December 7, 7:00 PM Big Bang Special Series #12 NLHE Rebuy 150 4000 December 8, 7:00 PM Big Bang Baby Series #13 NLHE Rebuy 4 200 December 8, 7:00 PM Big Bang Mini Series #14 NLHE Rebuy 15 600 December 8, 7:00 PM Big Bang Mid Series #15 NLHE Rebuy 75 2000 December 8, 7:00 PM Big Bang Special Series #16 NLHE Rebuy 150 4000 December 9, 7:00 PM Big Bang Baby Series #17 NLHE Rebuy 4 200 December 9, 7:00 PM Big Bang Mini Series #18 NLHE Rebuy 15 600 December 9, 7:00 PM Big Bang Mid Series #19 NLHE Rebuy 75 2000 December 9, 7:00 PM Big Bang Special Series #20 NLHE Rebuy 150 4000 As you can see, this one is for the No Limit purists amongst you, but we're sure that Coin Poker will cater to all you Omaha fans somewhere down the line. CSOP Giveaway If you thought an exciting tournament series with great guarantees was exciting enough, then you won't believe what else Coin Poker is doing. In every single Big Bang Series tournament, Coin Poker is giving away a free seat to an event in the Crypto Series of Online Poker ! That's right; you can win your way into the most prestigious crypto poker event of the year just by playing in one of these tournaments. The prizes range from ₮25 up to ₮200, depending on the tournament you're playing. Take a look at the full breakdown of prizes below. Baby Series - 1 x CSOP Event 10 (₮25) Mini Series - 1 x CSOP Event 11 (₮50) Mid Series - 1 x CSOP Event 20 (₮150) Special Series - 1 x CSOP Event 6 (₮200) These tickets are randomly given to a tournament participant once the tournament is finished. You don't need to worry about surviving until a certain point in the tournament; everyone who entered is eligible for a prize, even if you're the first one out. If you're lucky enough to win one of these tickets, you'll be automatically registered for the CSOP event your ticket is valid for, so there's no danger of forgetting to register! Can I Qualify For These Events? At the time of writing, we've not seen any satellites for these events, but we have it on good authority that satellites will be available once the tournament series begins. We'll keep a close eye on the Coin Poker client in the build-up to the event, so if any satellites start running, you'll be the first to know about it. What Is A Rebuy Tournament? The eagle-eyed readers among you will have spotted that every single tournament on the schedule is a rebuy tournament . If you're new to poker and have no idea what a rebuy is, it's a very simple concept. Until a certain point in the tournament (level 9 on Coin Poker), if you lose all your chips, you're free to buy straight back in and continue playing at the same table . While some tournaments will have a cap on the number of times you can rebuy, you're free to buy back in as often as you'd like on Coin Poker, giving you every chance of making a deep run and winning one of the top prizes. While you can rebuy as often as you'd like until the rebuy period closes, there is no add-on available in the Big Bang Series. You don't even have to wait until you're completely out of chips before you rebuy; players are able to rebuy any time their stack dips below the starting amount of 20,000 chips. Don't worry; if you rebuy when you're on 19,999 chips, you won't just be given one chip to get back to 20,000! Any player who rebuys at any point will be given an additional 20,000 chips. Join In The Fun This tournament series is the perfect way to start your winter season with a Bang and potentially have an extra bit of spending money for the holidays! There's going to be lots of action at all buy-in levels, so no matter how big or small your bankroll is, you can join in the fun. If you want to keep up to date with the biggest and best tournament series from around the poker world, join our PokerDeals discord , or follow us on Facebook and Insta.
The Inside Scoop on the Big Winners at the Malta Poker Fest
The autumn edition of the Malta Poker Festival ended on a high note with two fantastic players taking home some big prizes. Mirko Mostaccio was crowned the Grand Event winner , walking away with €136,670. In the CasinoCoin High Roller event , Gabriele Re bagged the win taking home €40,000. It was a fantastic tournament from start to finish, making it an event that poker players will definitely put in their calendars going forward. We caught up with the winners and got some insight into what they thought of the tournament, and what we can expect from them in the future. Mirko Mostaccio heads to Vegas The winner of the grand event at the Malta Poker Festival has big plans for his poker career. We had a chat with him to see how he felt after his big win. [PD] What did you like the most about the MPF, besides winning, of course? [MM] Besides the victory, I liked the whole organization of the tournament. Meeting old friends that I haven't seen for ages was also great. [PD] In your opinion what were the main factors that contributed to you winning the event? [MM] Just like in any live tournament, there are many factors that have to be intertwined, certainly a fundamental one was to study a lot before leaving for Malta. Then you put in 14 years of experience and a bit of luck. [PD] What does the win mean to you? How did it feel? [MM] The victory in this live tournament means a lot to me, given that I had always won large sums online but never had I managed to win such a large sum in a live event. [PD] What will you do with the money? [MM] I will certainly use a good part of it to continue playing, the rest I will dedicate to my family. [PD] Are you looking forward to your WPT experience? [MM] Yes, I can't wait! it will be my first time in Vegas, a dream come true. [PD] What's next for you? [MM] The next step is playing the WSOP this summer. Gabriele Re hunts for another trophy The winner of the CasinoCoin high roller event took home a hefty sum, and his first live event trophy. Here are some of his thoughts on his Malta Poker Fest journey. [PD] What did you like the most about the High Roller, besides winning, of course? [GR] If I'm honest, I didn't love the atmosphere of this event because I was late reg, and only started on day 2, but I liked the carelessness of the players. There was not too much stress in the High Roller, and all the players were more friendly. [PD] In your opinion what were the main factors that contributed to you winning the event? [GR] I think to win this tournament, I ran very well. I didn't play many showdowns preflop but the key hand was against YohViral where I check/jammed the river with a bluff (I turned 3rd pair in the bluff), and he called my bluff with the worst hand 🙈 [PD] What does the win mean to you? How did it feel? [GR] This win doesn't change anything in my life or my routine, but it's important because it's my first live win with a trophy 🏆🙃 so I'm really happy to have conquered it! [PD] What will you do with the money? [GR] I will not do anything in particular, just bankroll my poker journey and my life. [PD] What's next for you? [GR] I'm going to Rozvadov to play the Main Event of the WSOPE so I'm hunting for another trophy 💪🏻 Wishing these two amazing players all the best for their upcoming trips, Mirko to Vegas and Gabriel to Czech Republic. We hope to see them walk away with more titles under their belts! From the solid performances and great play, we can only expect great things from these two in the future. Good luck!
Gabriele Re is the CasinoCoin High Roller Winner
In what turned out to be an impressive field of 150 players (with re-entries), the CasinoCoin Cup High Roller finally crowned a winner in the early hours of Tuesday morning. Gabriele Re beat his heads-up opponent Renato Messina to lock up his first prize of €40,000. CasinoCoin High Roller winner, Gabriele Re Final Table at the Malta Poker Festival CasinoCoin High Roller Event The final table of the CasinoCoin High Roller event at the Malta Poker Festival It was a cracker of a final table with some well-known poker faces gracing the table. Johan Guilbert, better known as YoH ViraL is a Malta resident, and no stranger to the final table of big events. Re held it together, though, taking home the grand prize, as well as a trophy for his efforts. The prizes were as follows: Place Name Prize # 1 GABRIELE RE 40,000.00 # 2 RENATO MESSINA 26,000.00 # 3 JOHAN GUILBERT 18,000.00 # 4 KOENMEUTSTEGE 13,000.00 # 5 ANGELO VIETTI 9,100.00 # 6 EDVALDAS SKYRIUS 7,100.00 # 7 THOMAS LANGELAND 5,400.00 # 8 YOSSEF IFERGAN 4,500.00 # 9 CHRISTOPHER CALVERT 4,000.00 Renato Messina: Second Place YoH ViraL: Third Place Casino Coin Bounties Along with the amazing high roller prize money, players also had the opportunity to win 1 million CasinoCoin (CSC). CasinoCoin is a digital currency, developed specifically for the regulated gaming industry. Five players had big red casino coin stickers and carried bounties of 1 million CSC. It added an extra something tasty to the already prestigious tournament, giving players the chance to bag a little extra. All bounty players were eliminated on day one. Well done to all the players who took part in this awesome event. Let's hope the next Malta Poker Festival high roller attracts even more players for even juicier prizes! We'll see you at the tables, until next time.
Betsson Poker Deposit Bonus
€ 600
- OFFER -
Guts Poker Bonus
€ 1,000
- OFFER -
Partypoker First Deposit Bonus
$ 600
- OFFER -
Red Star Deposit Bonus!
$ 2,000
- OFFER -
Subscribe to Pokerdeals.comPoker Deals
Join the PokerDeals community and take advantage of exclusive content and giveaways!